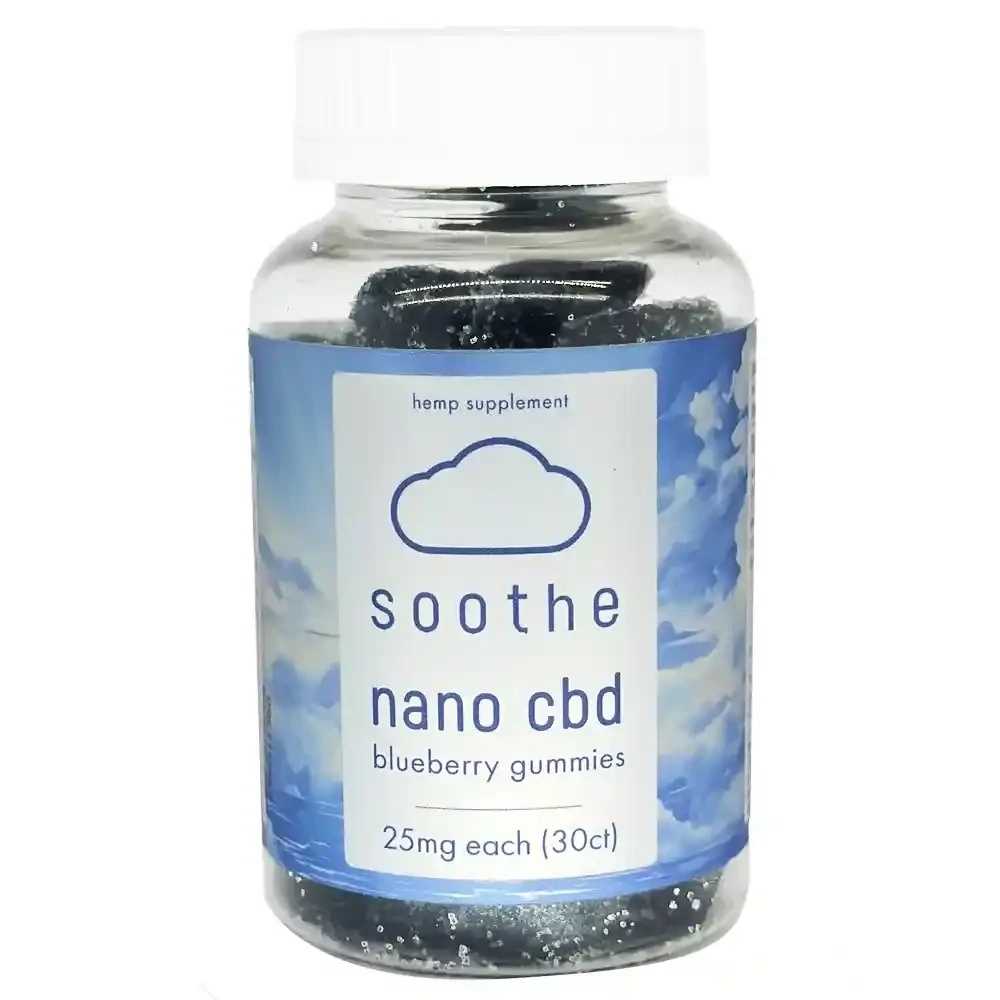 Soothe: Nano CBD Blueberry Gummies
674276783877
Product Details
Soothe: Nano CBD Gummies
Product Description:
Elevate wellness with 25mg Soothe Nano CBD gummies. Soothe CBD gummies use advanced nano-technology for soothing benefits. Experience the power of nano gummies today!
Nano CBD Technology:
Nano CBD technology is a game-changer in cannabinoid delivery. It involves breaking down CBD molecules into nano-sized particles, significantly smaller than regular CBD particles. This enables quicker and more efficient absorption into the bloodstream. Discover the benefits of the best nano CBD gummies.
Usage Instructions:
Take 1-2 nano gummies at a time. Increase as needed for desired results.
Ingredients:
Organic Tapioca Syrup, Organic Cane Sugar, Fruit Pectin, Organic & Natural Flavors and Colors (from fruits and vegetables), Organic Vegetable Wax, Malic Acid, Citric Acid, Organic Stevia.
Third-Party Lab Testing:
CBD Nano Gummies Near Me:
Discover Soothe Nano CBD gummies in Cherry Hill, NJ!
About CBD Nano Gummies in Cherry Hill, NJ:
Looking for top-quality CBD nano gummies near Cherry Hill, NJ? Look no further! Our Soothe Nano CBD gummies are available right here in Cherry Hill, offering you a convenient and reliable source of wellness. Experience the soothing benefits of our advanced nano-technology-infused gummies, right in your local area.
Visit our store in Cherry Hill or order online for fast and easy access to the best nano CBD gummies!
Shipping Pricing:
Free Shipping is Available Nationwide. Find nano gummies near you!
Save this product for later