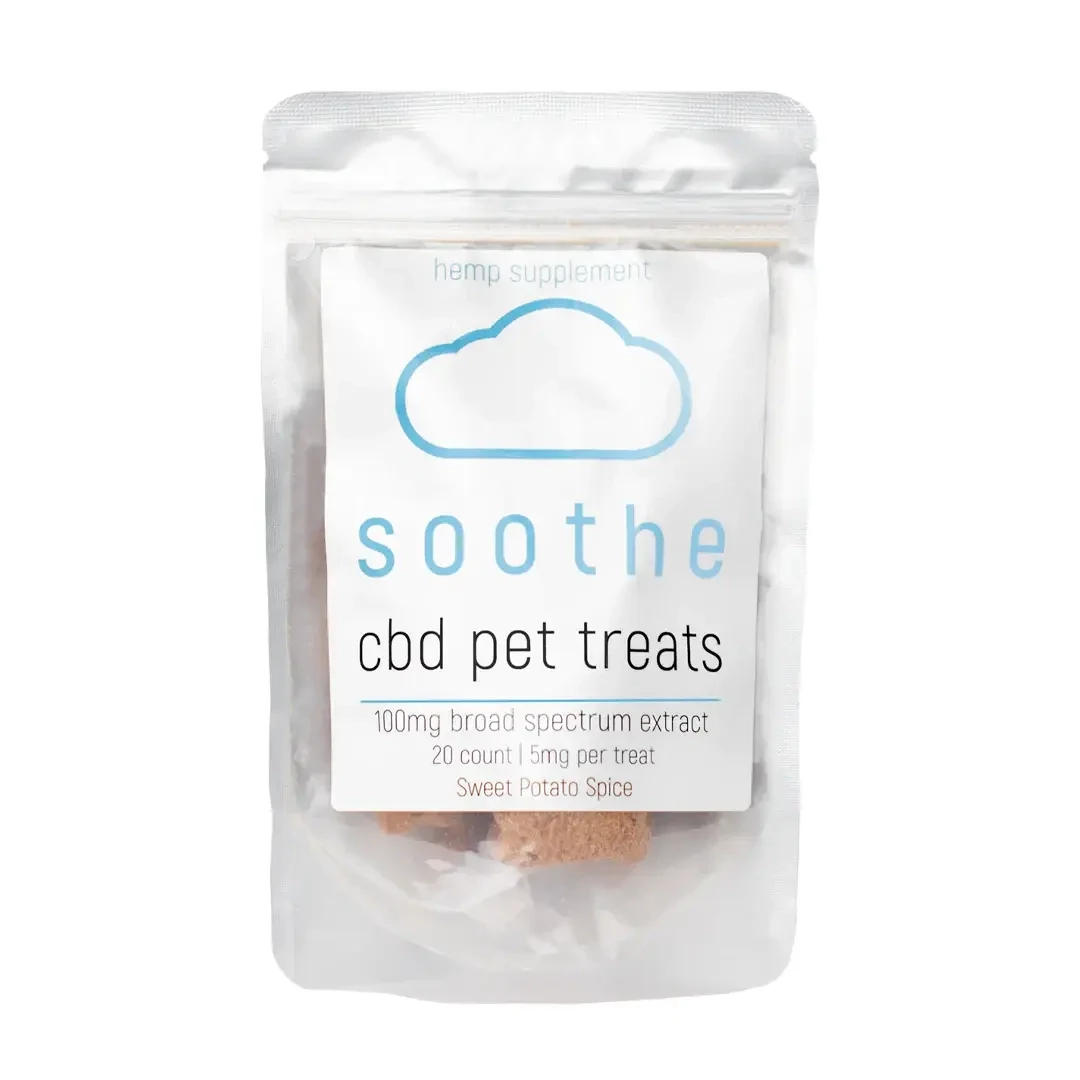 Soothe: 100mg CBD Pet Sweet Potato Spice Treats
11099
Product Details
Product Description:
Introducing Soothe Sweet Potato Spice CBD Dog Treats - A Blissful Treat for Your Furry Companion!
Elevate your pet's well-being with our delectable Soothe Sweet Potato Spice CBD Dog Treats. Crafted with care and infused with a potent broad-spectrum CBD extract, each treat delivers a soothing 5mg dose, designed to support your dog's overall health and happiness.
Key Features:
Broad-Spectrum Extract: Our treats are formulated with a premium broad-spectrum CBD extract, ensuring your furry friend benefits from a wide range of cannabinoids, terpenes, and other beneficial compounds found in the hemp plant. This means your pet can experience the entourage effect, maximizing the therapeutic potential of CBD.

Holistic Wellness: We believe in holistic well-being for your pet. The natural sweetness of sweet potatoes is combined with a carefully selected blend of spices, creating a flavorful, nutrient-rich treat that supports your dog's immune system, digestion, and overall vitality.

Precise Dosage: Each treat contains a precise 5mg of CBD, allowing you to easily manage and customize your pet's CBD intake based on their size and individual needs. Whether for daily support or specific situations, you have full control over your furry companion's well-being.

Quality You Can Trust: Our treats are crafted with love and precision, using only the finest, ethically sourced ingredients. We prioritize quality and transparency, ensuring every treat meets the highest standards for your pet's safety and satisfaction.
Save this product for later