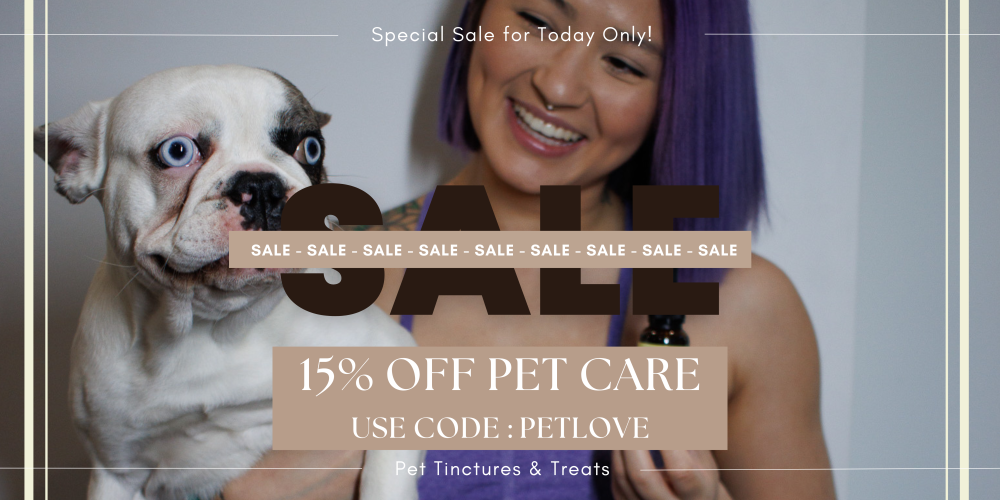 Nurse CBD: Full Spectrum CBD Oil Tincture
10395
Product Details
This Full Spectrum Oil is a simple classic formula of CBD rich Full Spectrum Distillate, MCT Coconut oil, and nothing else. The use of a distillate allows for a smooth, light taste, avoiding the bitterness and burn that some tinctures have. This is the staple tincture here at Nurse CBD that a number of our employees use. With three strengths, this tincture is great for someone just starting to use CBD or for more experienced users. On top of being a great CBD oil for people, it is also safe for dogs and cats to use as long as they are not allergic to coconuts.
Product Details:
Full Spectrum CBD Hemp Extract
30ml bottle
Three Strengths: 750mg, 1500mg, 3000mg
For 750mg: 25mg/ml
For 1500mg: 50mg/ml
For 3000mg: 100mg/ml
MCT Coconut Oil for superior bioavailability and almost tasteless formula
Do not use if you are allergic to coconuts
Full Spectrum CBD Oil Tincture Directions
Take every day with or after food for best results. This 1 oz bottle comes with a metered dropper for easy, accurate dosing. These oils are sublingual, which means they are designed to be dropped UNDER your tongue and held under there for at least 1-2 minutes. The many blood vessels in that area will absorb the cannabinoids directly into the blood stream, bypassing digestion for a typically quicker onset time than gummies and better bioavailability. If the oil is added to food or just swallowed directly before held under tongue, it will digest more like a gummy and you likely won't get the full intended benefits.
Do not use if pregnant, nursing, or if you have any diagnosed or undiagnosed health conditions. Must be 18 years or older to purchase or use AND must be legal in your state or territory. Consult a doctor before use.
Refrigeration is not necessary but is encouraged as it will extend the life of the oil. Do not store above room temperature or in a humid environment. Do not touch dropper to skin, mouth, or any surface between or during use to help prevent contamination.
Do not use if you are allergic to coconuts
Save this product for later